Listen:
McLoughlin At Work – EARTH: The Sequel. Learn from the Environmental Defense Fund leadership about 'cap and trade' and nuts and bolts of reinventing energy.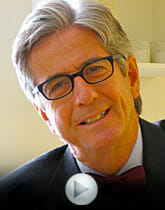 Podcast: Play in new window | Download
Paul McLoughlin, The Work Wonk, speaks with Miriam Horn, co-author with Fred Krupp of EDF, of the Race to Reinvent Energy and Stop Global Warming.

Next week: POW! Right between the Eyes! Profiting from the Power of Surprise, with author and Surprise marketer, Andy Nulman.