Listen:
Getting Better Health Care – Understanding pay-for-performance systems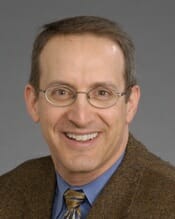 Podcast: Play in new window | Download
Last week, we discussed how economic forces play a central role in how health care is delivered. We don't want to pay doctors and hospitals for giving more care; we certainly don't want to pay them for giving less care, either. Ideally, we need a payment model that pays doctors and hospitals for giving better care.
On today's show, Dr. Steve Feldman continues the discussion with Hal Luft, Ph.D., an economist, Professor Emeritus at the University of California San Francisco, and director of the Palo Alto Medical Foundation. Dr. Luft explains pay-for-performance involves. He describes how it is best suited for primary care practices because in primary care there are good measures that can be used to assess performance.
For more information, Dr. Luft recommends his website, securechoice.info. You can also read his book, Total Cure: The Antidote to the Health Care Crisis.