Listen:
A New Spin on Autism: Answers! – So you have a diagnosis: How Did You Get So Lucky?!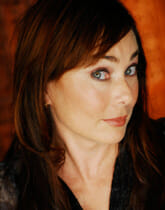 Podcast: Play in new window | Download
Donna Williams is an author, artist, screen-writer, singer-songwriter, sculptor with autism who was originally diagnosed as a psychotic infant. She has dealt with everything from Cancer to Dissociative Identity Disorder and discusses candidly the art of tenacity and survival. Donna shares a story that examples the degree to which she was challenged as a child and jovially answers the question: How did you get so Lucky?
Though Donna's life is loaded with drama and horrific stories today's show centers around the degree to which Donna Williams has succeeded in the face of adversity. Donna's first book (of ten) 'Nobody Nowhere' made it to the New York Times Bestseller list in 1992.
Following Donna Williams is today's GREAT GUEST GIVEAWAY quest Robert Thornton of Paper Clouds Apparel. Robert gives away an awesome t-shirt that draws more attention to the cause of AUTISM than to the company that sells it. How? Because Paper Clouds Apparel partners with organizations for the disabled and sells 'bamboo' t-shirts touting special people's art.
Today's question is, "So you have a diagnosis: How did you get so lucky?!" Listen to understand the idea behind the absurdity of such a statement.