Listen:
Ready, Set, Retire – Sandy Botkin CPA, Esq "Achieve Financial Freedom:Big Time."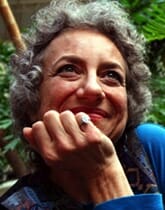 Podcast: Play in new window | Download
Sandy Botkin CPA,. Esq. is a former trainer of IRS attorneys in the IRS Corporate Tax Division. For over a quarter of a century, Mr. Botkin has been lecturing on both tax and financial topics though his company, Tax Reduction Institute. He is also on the Wealth Mastery Faculty of Robbins Reasearch a Tony Robbins company. He is a former professor of tax and accounting at the University of Maryland and has written two best selling book, "Lower Your Taxes:Big Time" and "Achieve Financial Freedom:Big Time."
We are discussing things that most financial professionals and CPAs aren't telling their clients, We discuss a huge array of issues as shown in the interview questions that will not only put thousands in the pocket of listeners but prevent them from losing a lot of money.
Links:
www.KrisMillerMoneyMaestro.com blog