Listen:
Ready, Set, Retire – Today's show – Andy Tanner Stock Market Cash Flow – Discover What You Must Know To Achieve The Success You Desire"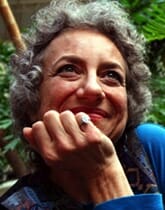 Podcast: Play in new window | Download
You really need to hear this….
• Obtain a professional investing education… and stop being frustrated by getting battered in the market
• Gain confidence to make your own smart decisions… because you'll know what's really happening in the world and how you should position your investments for maximum profits and minimal risk
• Sleep peacefully at night… knowing that your financial future is heading in the right direction
• Finally have control of your life… so you can enjoy living the way you really want

You've been faith fully socking away money in your 401(k) for years, and you're just about ready to leave the rat race behind and enjoy the fruits of your labor, right? WRONG says financil expert Andy Tanner, What you've most likely been doing is paying into a thinly-disguised Ponzi scheme that won't provide nearly enough funds for a comfortable retirement?
Andy Tanner, is a renowned paper assets expert and successful business owner and investor known for his ability to teach key techniques for stock options investing. He serves as a coach to Rich Dad's Stock Success System trainers and as the Rich Dad Advisor for Paper Assets.
As a highly sought after educator, Andy has taught tens of thousands of investors and entrepreneurs around the world. He often speaks to students at the request of Robert Kiyosaki, showing how paper assets can fit into the Rich Dad system of investing. In 2008, Andy was key in helping develop and launch Rich Dad's Stock Success System, which teaches investors advanced technical trading techniques to profit from bull and bear markets.
He is the author of two books: 401(k)aos and the soon-to-be-published Stock Market Cash Flow, a Rich Dad Advisor book on paper asset investing.