Listen:
ACT: Taking Hurt to Hope – ACT behind Bars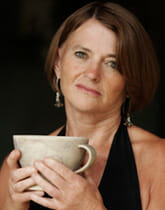 Podcast: Play in new window | Download
Welcome to ACT taking hurt to hope
Today we are going to discuss something that many of us know little about but which concerns us all. The mental health of those people that are incarcerated in our prisons. It has been recently shown that the prevalence of mental disorders among prisoners is at least 5 times the rate as in the general population. IN addition, harsh prison conditions cause even more inmates to experience breakdowns, commit suicide, traumatizing formerly normal prisoners making them angry, violent and vulnerable to severe emotional problems. Suicide rates are nine times as high as in the general population. The impacts of racism, rape and post-traumatic stress disorders are significant. How can ACT work to help prisoners behind bars? Today you are going to get the chance to discuss with a psychologist that has spent many years doing just that. Dr. David Brillhart.
David is a clinical psychologist specializing in ACT in forensic and correctional settings. Amongst his areas of expertise includes a 20-month groundbreaking pilot study using ACT as a treatment alternative to anger management with Sexually Violent Persons (SVP). He now works at a state psychiatric hospital treating high risk/special needs sex offender patients. Working with this difficult population has afforded David the opportunity to help clients in the community navigate life's challenges at his private practice, ACT II Psychology. His website is found at: www.actiipsychology.com