Listen:
A New Spin on Autism: Answers! – Moving to heal the brain.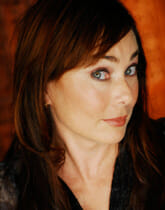 Podcast: Play in new window | Download
Anat Baniel joins Lynette to discuss ABM (Anat Baniel Method): science-based approach using attention and movement to transform lives and help people go beyond pain and limitation. Lynette's clients have only good things to say about Anat who willingly shares her method via youtube.
JAM PACKED WITH CONCEPTUAL KNOWLEDGE AND CONCRETE ADVICE LYNETTE AND ANAT CONNECT … WITH EACH OTHER … AND YOU… IF YOUR LISTENING .
Anat Baniel is the author of the bestselling Move Into Life: The Nine Essentials For Lifelong Vitality. Her latest book Kids Beyond Limits describes how to apply her Nine Essentials to encourage the brain to change itself in order to help children with special challenges dramatically improve their emotional, intellectual, and physical abilities.
During STORIES FROM THE ROAD Lynette gathers all the info into a nice little bundle of reason explaining how a parent can use the therapy to change their day, their relationship with their children and just plain know what to do.
Today's Question: Can movement heal the brain?
Today's answer: It already does!