Listen:
Ready, Set, Retire – Once My Finances Are In Order, How Am I Going to Make the Most of My Retirement Years?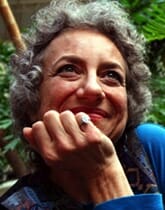 Podcast: Play in new window | Download
We will show you how ho planning out and visualizing a balanced retirement including plenty of activities for personal gain and just for fun but also time and resources spent contributing to others, performing only those activities we are good at and enjoy. Contemplating a dream retirement is similar to planning for an ideal career with one major advantage: we no longer have to find someone else to pay us to have a good time.
Thirteen years ago, our next guest awakened from 30 years of sleepwalking through life. That's how guest Roy Richards now classifies his life from his early twenties through his mid-fifties, passively climbing the corporate ladder, owning a small business and navigating at half-speed through family and social relationships. Throughout these years, Roy was performing workday tasks he didn't really enjoy and he lacked clear-cut personal goals and aspirations for the future. That all changed in the year 2000 when Roy realized that our potential for greatness is not gone forever when we reach age 40, 50 even 60 and that "middle age can be your best age." That's the name of his weekly program on (this same) WebTalkRadio network. Roy also is author of 2 books, A Mid-Life Challenge WAKE UP! for personal renewal and his business leadership book WAKE UP CAPTAIN AND CREW Restart Your Engines! for lagging enterprises. Roy is available as a coach, consultant and motivational speaker.