Listen:
Ready, Set, Retire – The New Financial Reality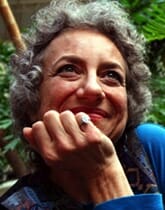 Podcast: Play in new window | Download
All the rules of retirement and money have changed, and to not only survive but thrive in the new financial reality we have to understand those changes and take action! Our financial security and future depends on it.
Matt will describe how the 4 pillars of our former financial security are crumbling all around us, and how a new pillar has emerged that threatens to leave more Americans penniless in retirement than at any time in our country's history.
Possible topics the listener will learn:
– How to take control of their financial future.
– How to become a 21st Century Investor.
– How to dump debt for good.
– Understanding what the new financial reality means to them.
– Understanding and following the "Investment Rule of 100."
– Become aware of the devastating effect of "Double Compounding in Reverse."
– How to find and work with a "True Financial Advisor."
– Covering all the bases: Insurance coverage they must have in place to protect their assets, family and lifestyle.
– Legal documents they can't live without.
– Discovering your Quality of Life Factor.
– How to stop losing money in the market – Capture your gains!
– How to overcome the #1 fear most Americans have today about the future – outliving their money in retirement.
– Taking action today is the key to improving your tomorrows.
– How to become a savvy investor and smarter consumer.
– Understanding the 5 financial truths in the "New Financial Reality."
– How to ensure our "Checks and Balances Financial Success System" to Succeed In the New Financial Reality.
Matthew J. Rettick, aka "The Man with the Plan," is a veteran of the financial services industry who has gained nationwide recognition since he began his career more than 20 years ago. Rettick co-authored his first book Fiscal Fitness: 8 Steps to Wealth and Health from America's Leaders of Fitness and Finance with the late famed fitness guru Jack LaLanne. His second book, All the Rules Have Changed: What You Must Do to Succeed in the New Financial Reality, came out on May 30th and is already an Amazon #1 Best Seller! This latest book is dedicated to helping Americans spend less, save more and invest wisely in the New Financial Reality
a. Name: Matt Rettick
b. Company Name: Checks and Balances TV
c. Primary Phone: 615-440-5851 or toll free at 877-575-CBTV
d. Alternative Phone: 615-340-0801
e. Email Address: [email protected]
f. Website Address: www.MattRettick.com/ www.ChecksandBalan ces.TV
g. Twitter: @matthewjrettick
h. LinkedIn: Matt Rettick or http://www.linkedin.com/pub/matt-rettick/3a/355/aa2
i. Facebook: https://www.facebook.com/ChecksandBalancesTV or https://www.facebook.com/mrettick