Listen:
A New Spin on Autism: Answers! – Autism IS celebrity status. How do you use it well? Ask Annie Potts!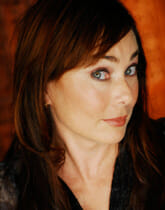 Podcast: Play in new window | Download
Today Lynette is blessed with the presence of a divine spirit: Annie Potts. Annie is a consummate professional in the world of Television, Film and theater. Annie shares information about a special group of folks she would like to draw attention to: Arijah Foundation. They are a small school with a group of underserviced special kids that Annie got to know and care about during her recent vacation to the Caribbean. Please check them out and lend your support. Why? Because Annie chooses her causes well. Annie has been supportive in a variety of autism related ventures, like adult community living and a theater show called Mother and Others On Autism. She narrated a documentary called Kids With Cameras about autistic children making a film under the tutelage of Brad Koepenick. Annie also performed in Lynette's music video about the state of perpetually evolving: Unfinished.
Obviously Lynette Louise and Annie Potts did not have enough time to discuss all of Annie's ventures into the world of special needs, nor her many many, many, acting credits and experiences, thus Lynette chose to spend more time with Annie the person. Annie shares in this show parts of her story that are not usually talked about. She has a wealth of experience and personal advice to draw from. She is a true survivor and lover of life.
The Great Guest Give away Guest actually gives Toys Away Every Day.
Today we here from Toys AUcross America. They are a new group with a new purpose in life that is exploding around the nation. Their Facebook page is https://www.facebook.com/ToysAUcrossAmerica and they are making smiles nationally.
Today's question: How do we use our celebrity status to help ourselves and others?
Today's answer: Lead with love!