Listen:
Ready, Set, Retire – Those Who Weren't Born Yesterday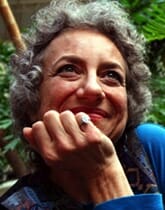 Podcast: Play in new window | Download
We are entering a time of demographic revolution that will, over the next several decades, result in a large number, some say half of the populations of most industrialized nations on earth, being 50 or older for the first time in history. Although this revolution is still in its early stages it is clear from the conflicts already being acted out in the chambers of government and in the boardrooms of power as well from the bubbling up that is happening in the streets of cities and towns around the world that this 'graying' of the world's population is ushering in a time of unprecedented social, political, cultural, economic, technological and environmental change for most of us who are passengers on this train called Humanity and especially for those of us who are older GenXers, Boomers and Elders. And this, as they say, is only the beginning!
Couple this startling reality with the fact that our government, many of our primary institutions and businesses, the vast majority of our citizens and even the organizations that are supposed to advocate for us are unprepared for the substantial challenges and remarkable opportunities that lie ahead and one begins to understand that this confluence of factors represents either a recipe for disaster or the remarkably fertile ground for a historic breakthrough.
Sage wisdom from George & Sedena Cappannelli, inspiring truth-tellers and passionate, articulate spokespeople for a vast generation whose issues are being ignored and whose talents, experience & wisdom are not being honore. Straight talk, valuable life strategies, practical tools and inspiring messages for the 150 million Americans who will soon be 50 years and older — and for younger people who want to know more about the road ahead and be better prepared for the world they will be soon inherit.