Listen:
Ready, Set, Retire – Are you prepared for the next disaster?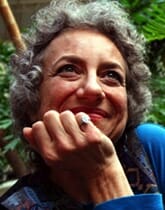 Podcast: Play in new window | Download
Emergencies happen every day and can eventually happen to you. It's important to practice survival skills and be prepared before disaster strikes. Learn how to be prepared for emergencies with survival tips.
Tim has shared his philosophies on self-reliance and preparedness education in such publications as: National Geographic Channel, Fox News, Anderson Cooper Live, Access Hollywood, DIY Networks' I Want That', Glenn Beck's The Blaze, Nightline, The Today Show Australia, Buzzfeed.com, Coast to Coast AM, Lui, Maxim Magazine, Survival Guide, Men's Journal, Details Magazine, Recoil, Guns and Ammo, and many more.
Gear Up Center: 10953 N Frank Lloyd Wright Blvd Scottsdale, AZ 85259 [Behind Blue Adobe Restaurant]
(480) 306-4945