Listen:
Ready, Set, Retire – Everything you know about money is costing you a fortune!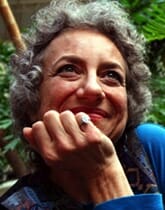 Podcast: Play in new window | Download
Our current economic crisis has left millions of people on shaky ground. Most of the financial tremors rattling households nationwide are caused by debt. Debt, along with credit, are two of the most misunderstood financial concepts in the country. Fortunately, Anthony Manganiello has been helping people understand how to overcome the damage that can be caused by debt and credit. In his latest creation, The DebtFree Academy, Anthony Manganiello has provided a true roadmap that can help just about anyone achieve their financial goals, even if you're unable to pay all of your bills each month. Welcome, Anthony. Is it really possible for people who can't pay their bills to become completely debt free, create great credit, and retire rich?
Everything you know about money is costing you a fortune!
You're struggling financially because of old – outdated – financial advice. Discover how investing in good debt, paying yourself first, budgeting, saving for college, and the quest to make more money are leading you down the path to financial failure, and what you can do to truly succeed.