Listen:
Ready, Set, Retire – The professional that no one knows about and everyone will need.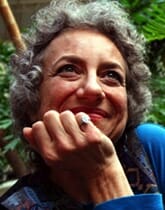 Podcast: Play in new window | Download
Learn: What is a Care Manager
Deborah Johnson is a registered nurse for over 35 years and has founded a business called Care Insight. Care Insight is a business solely devoted to easing the burden of caring for a disabled or elderly family member.
As a single mother of two, she was the primary caregiver for her mother who passed with a brain tumor and then a father who needed ongoing support with medicines, doctor appointments, hospitalizations and then hospice care until his passing. She realized the need for oversight, problem solving and professional support during this time.
She trains RN Care Managers to deliver the personal and professional oversight for the family and clients during this time of need. It is like having a professional RN in the family who is an expert in the community in which the client lives with the network to enroll those services that are needed when they are needed. This allows our families to resume the role that they naturally fill, that of being the loving and supportive family surrounding their loved ones. Leaving the Care Managers to be the educator, researcher and partner in the medical and social needs of their family.
CareInsight has your back, when caring is not enough!