Listen:
ACT: Taking Hurt to Hope – How can knowing about evolution help us?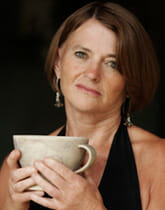 Podcast: Play in new window | Download
Change as the mantra for modern life, craving positive changes on all levels from individuals seeking to improve themselves to neighborhoods seeking a greater sense of community to nations attempting to function in better ways. How can evolution science help as an agent of change in general? What happens when change is left unmanaged, left to evolution? what are the problems? Left unmanaged evolutionary processes take us where we prefer not to go. Today's guest will be discussing these questions with us and much more. He is truly a brave and brilliant researcher daring the road less taken.
David Sloan Wilson is SUNY Distinguished Professor of Biology and Anthropology at Binghamton University. He uses evolution to understand and improve the human condition in addition to his fundamental contributions to evolutionary theory. He directs several programs that expand evolution beyond the biological sciences in higher education (EvoS), public policy (The Evolution Institute), and community-based research (The Binghamton Neighborhood Project). His books include Darwin's Cathedral: Evolution, Religion, and the Nature of Society (2002), Evolution for Everyone: How Darwin's Theory Can Change the Way We Think About Our Lives (2007), and The Neighborhood Project: Using Evolution to Improve My City, One Block at a Time (2011), which won the Books for a Better Life Award in the "green" category in 2012.