Listen:
Ready, Set, Retire – Interview with Judy Hoberman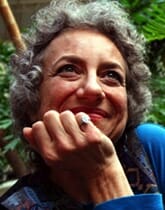 Podcast: Play in new window | Download
Strategies for Success, Keys To Achievement, Inspiration Driven, Results Oriented and Time Management!
How To Outsell Your Competition By Doing What Comes Naturally! Women possess some amazing inherent qualities that are needed in our society. We are great listeners, empathetic, driven and hard workers. Top that off that we are natural relationship builders and those are some of the ingredients in the recipe for success. Women want to be treated equally not identically and using our natural feminine traits will help do just that.
Your contact information:
a. Name: Judy Hoberman
b. Company Name: Selling In A Skirt
c. Primary Phone: 203-605-3635
d. Alternative Phone: 817-251-1006
e. Email Address: [email protected]
f. Website Address: www.sellinginaskirt.com
g. Twitter: @sellinginaskirt.com
h. LinkedIn: http://www.linkedin.com/in.judyhoberman
i. Facebook: www.facebook.com/sellinginaskirt.com