Listen:
Ready, Set, Retire – How to Use Soul Healing Miracles for Achieving Personal Goals in 2014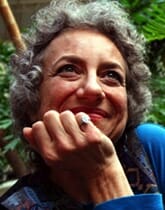 Podcast: Play in new window | Download
Why:
In a time when more people are looking to answers to life's questions and looking to achieve personal goals in 2014, Dr. and Master Sha is proving to be a popular choice. Master Zhi Gang Sha is the founder of Soul Mind Body Medicine™. He was trained as a conventional medical doctor (China) and a doctor of traditional Chinese medicine (China and Canada). . For ten years, hundreds of thousands of people have been traveling around the world to meet him at events/workshops, buying his books that have debuted on the New York Times bestseller lists and using his ancient practices to find enrich their lives, improve their health, achieve their goals and connect more deeply to others to help the world's population.
His new book, Soul Healing Miracles, has already sold 100,000 copies and has debuted on the USA Today, Wall Street Journal and Amazon bestseller lists. In it, Master Sha shows how using mantas, chants and focused visualization helps individuals to overcome obstacles, change bad vibes into positive enforcements, decrease stress during everyday situations, enjoy better relationships with family, find true love, improve health and keep individuals on track with important goals for 2014.
In addition, Master Sha included The Source Guang Calligraphy art scrolls in Soul Healing Miracles to help individuals connect and focus, while using the vocalized meditation exercises in the book to achieve results. Vocalized meditation is akin to singing mantras or songs that everyone can do, no matter what your level of wellness or experience with meditation. Even if meditation has not been attainable in the past, everyone can succeed with chanting.
Chanting involves repeating special vibratory sounds, mantras or songs for healing, rejuvenation, purification of one's life. In a recent Washington Post article, a senior lecturer in neuroscience was quoted saying that "the musical structure of chanting can have a significant and positive physiological impact and that chanting has been shown to lower blood pressure, increase levels of the performance hormone DHEA as well as reduce anxiety and depression."
Here is what experts in Personal Development say about Dr. and Master Sha:
"We, the human race, need more Zhi Gang Sha" – Maya Angelou
"Master Sha makes available secret techniques and insights that were
available in the past only to a select few. He gives you access to information
that would otherwise be unattainable." – Dr. John Gray