Listen:
Middle Age Can Be Your Best Age – Gratitude Can Improve Your Attitude–and Your Outcome!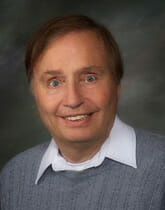 Podcast: Play in new window | Download
Can routine expression of gratitude, both on and away from the job, contribute to good health, financial success and happiness? "Indeed it can!" contends guest Lisa Papp as she reveals her astoundingly simple formula for bringing out the best in self and others: say thank you and truly mean it to everyone who helps ease your burden or brightens your day. Learn why genuine gratitude goes far beyond simple good manners. Discover proven ways you can use gratitude to reduce stress, calm anxiety, lower blood pressure and strengthen relationships. Guest Karen Peterson presents proven "Move With Balance" exercises to help us stay mentally and physically agile as we grow older.