Listen:
Ready, Set, Retire – Breaking Through Money Barriers with guest Kimberly Rinaldi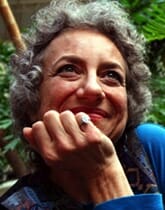 Podcast: Play in new window | Download
Do you want to know what to change your relationship with Money, Wealth and Abundance? Would you like the tools to maintain the flow of abundance in your life? Then join us for this POWERFUL show!
Kimberly Rinaldi, having created a highly successful coaching practice; now teaches Lessons in Joyful Living. She believes in empowering others and that through it, you have the ability to break through any and all barriers. Thus allowing you to reach your greatest potential and joyfully step into your life purpose.
With over 20 years in corporate and business development, decades of combined experience as a Psychic, Medium, Speaker, Author and entrepreneur she also incorporates her skills and experience as a master trainer in: Hypnosis, NLP (Neuro Linguistic Programming), EFT (Emotional Freedom Techniques), Coaching, and Reiki. She not only helps clients achieve their highest potential and move toward their soul purpose she provides them with tools they can carry with them for a lifetime. To learn more about Kimberly and her work, visit: www.kimberlyrinaldi.com