Listen:
Ready, Set, Retire – Brain Body Turn Around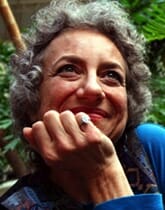 Podcast: Play in new window | Download
A life changing experience with Daniel & Tana Amen,
After guiding thousands of other people through this process, we know that if you do the simple things we ask you to do; it's going to make a radical difference in the health of your brain and your body.
This is different than anything you've experienced because we use what we've learned from our data base of nearly 90,000 brain scans to help you optimize both your brain and your body. We're going to give you brain envy!
You will learn the twelve simple steps that will quickly turn your life around based on four major areas: biology, psychology, spirituality and emotional health. One of the things that excites us the most is how quickly and effectively you will see and feel a positive difference.
But feeling better isn't enough! We're going to teach you how to make it last for a lifetime, and how to get your family and your community involved. This is a day filled with practical tips to help you avoid pitfalls. We have so many success stories and we want you and those you love to join our family of successful health warriors.