Listen:
Ready, Set, Retire – "The 7 Keys for Growing a High Profit Business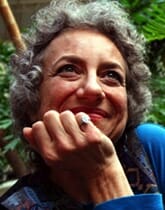 Podcast: Play in new window | Download
They will discover the specific 7 Keys for rapidly growing their business while also creating a big difference – that fulfills them and helps others.
BIO J V CRUM III
J V Crum III, JD, MBA, MS Psychology, is a best-selling author, certified business coach, Huffington Post Communist, national speaker, self-made millionaire entrepreneur, strategist, and Founder/CEO of Conscious Millionaire Institute, LLC. The institute provides global training, coaching, and masterminds to help entrepreneurs build businesses that both achieve a higher purpose with create higher profits. He is a visionary whose life is about uplifting the consciousness of business and improving life on our planet. He is also the Director of Conscious World Foundation; a non-profit that provides youth leadership training.
website: www.ConsciousMillionaire.com
Contact email: [email protected]
Phone: 813-877-1700