Listen:
Ready, Set, Retire – The Retirement Income Solution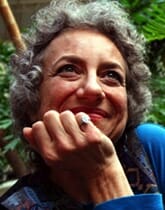 Podcast: Play in new window | Download
Who will sign your retirement paycheck?
Social Security plus who?
Karlan Tucker Bio
Karlan has counted it a privilege to visit with over 5,000 families during his 32-year career. Many of these folks were ready for retirement, but their financial portfolios were not ready to provide them the income they would need for a retirement that may last 30 years.
Karlan has found it rewarding to provide the knowledge to these families to prepare them for the most financially demanding period of their lives, retirement, a time frame that can last decades without a single paycheck from an employer.
Karlan makes sure you don't sacrifice the quality of your retirement by being unprepared to face market risk, longevity risk, or the high costs of care for an extended illness.
Karlan has spoken at numerous financial and retirement events including Senior Market Expo, The Million Dollar Round Table in Toronto Canada, and has been interviewed on television and radio stations coast to coast for his vast knowledge about the issues we all face preparing for and living in retirement.