Listen:
Inside the Writer's Cafe with Cheryl Nason – COLD TO HOT! SAPPHIRE: A Tale of the Cold War by Ambassador Thomas Graham and BACK IN THE GAME: A Stardust, Texas Novel by Lori Wilde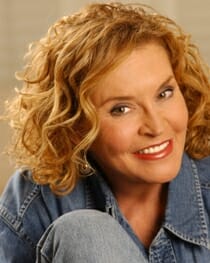 Podcast: Play in new window | Download
SAPPHIRE: A Tale of the Cold War by Ambassador Thomas Graham This is a story about one of the most dangerous periods of American history, the Cold War.  Two superpowers, the United States and the Soviet Union, are challenging one another for world dominance.
Drawn into this maelstrom of mistrust and suspicion, is Linda Blaine.  Naturally gifted in languages, particularly Russian, she is persuaded to join the Agency where her father has worked for some years.  She becomes an operative for the Central Intelligence Agency (CIA) even though female agents are rare in the 1950s.  Linda soon finds herself playing for the Cold War's highest stakes in highly threatening and unpredictable situations.
BACK IN THE GAME:  A Stardust, Texas Novel by Lori Wilde (www.loriwilde.com)
Welcome to Stardust, Texas…where dreams come true and love is always around the corner.
Wanted:  Ghostwriter.  Must be female, a baseball fan, and have a great pair of legs.
Ex-major league pitcher Rowdy Blanton never saw a woman he couldn't conquer or a team he couldn't beat.  Now that he's off the field, he's ready to do a "tell all" book about how he played the field.  Enter romance reader and writer Breeanne Carlyle.  She's written a book about her famous grandmother who is a female baseball legend.  So Rowdy chooses Breanne to do the job of ghostwriter.  She's got the necessary requirements, but more important, there's something about her that makes him want to be a better man.
Convinced that there's more to Rowdy than a good fastball, a wicked smile, and a tight pair of pants, Breeanne can't help but be tempted.  After all, it's boring always being a good girl, and Rowdy dares her to be just a little bit bad There's an electric, sexual heat between Rowdy and Breeanne from the moment they meet..  The stakes are high, but win or lose, this time Breeanne's breaking all the rules playing the game of love.