Listen:
Conversations Beyond Science and Religion – Alex Tsakiris: Why Science is Wrong About Almost Everything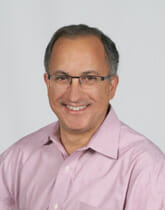 Podcast: Play in new window | Download
On this special episode, Philip and Alex Tsakiris of the Skeptico podcast present a mirrored show, where each interviews the other about their own new books, Philip's The Collapse of Materialism – Visions of Science, Dreams of God, and Alex's Science is Wrong . .  .  About Almost Everything.   Alex believes science is almost always wrong because it is wrong about consciousness;  Philip believes materialism is collapsing because it can no longer explain the full range of human experience, from near-death experiences to parapsychology to consciousness itself.  Listen in as Philip and Alex jointly push the envelope on why materialism may be nearing the tipping point.