Listen:
A New Spin on Autism: Answers! – iPad App for Social Skills and Behind The Curtain Story Of Lynette Louise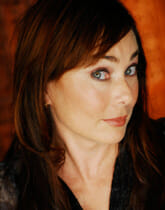 Podcast: Play in new window | Download
Karen Kabaki-Sisto, has been a speech language pathologist for over 20 years, primarily helping children with autism. Karen has perfected a unique teaching method and to help people globally, she has converted this method into an iPad therapy tool called "I Can Have Conversations With You!".
As she explains on the show her method targets the communication needs of people with autism who are 6+, talk in sentences and read.  So if your child fits into that group listen up this may be for you. How she says it works is "It systematically teaches people with autism to express and understand words, gestures, and feelings to have conversations successfully – the main need of many families I've helped throughout my career."
Lynette and Karen compare notes on going into family homes and making a difference from within. Lynette (our Brain Broad) also shares some stories of 'before technology' teaching in case you need a cheaper version to work with.
Today's Great Guest Giveaway guest is Tsara Shelton, Lynette's daughter. Her new book 'Spinning in Circles and Learning From Myself: A Collection Of Stories That Slowly Grows Up shares tales from her childhood and expresses some of the challenges inherent in growing up surrounded by special needs people (mom included). This is a MUST READ!
Today's question "Can an iPad be more than a stim toy?"
Today's answer: "Yes."
In Stories From The Road Lynette shares another example of how to teach 'other awareness' via a story from raising her children. It's a great game, try it!