Listen:
A New Spin on Autism: Answers! – What is the difference between 'Autistic Like and Aspergers? Ask a Teacher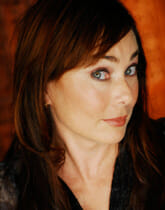 Podcast: Play in new window | Download
Trez Ibrahim has been a high school special education teacher for the past 15 years working with teens identified as having a learning disability, emotional disability, autism or autistic like behavior and intellectual disability. She is also the founder and CEO of A+ Education Consulting and Life Mastery Solution where she works with individuals, schools and corporations to assist them in achieving high standards and accomplishing more than they ever could before.
Lynette Louise The Brain Broad has spent a lifetime (almost sixty years) bucking the educational system and redesigning the ABA approach to autism. Her highly successful family of eight children and ten grandchildren is a small number in comparison to the hundreds of challenged children Lynette helps around the world.
These two strong women share approaches and important differences as they discuss and discover what works and what doesn't for the higher functioning child.
In THE GREAT GUEST GIVEAWAY Trez offers a free consultation and more.
Today's question "What is the difference between 'autistic like' and high functioning autism?"
Today's answer: "Nothing."
In Stories From The Road  Lynette pulls it all together with a surprise.  This story is also in Miracles Are Made.