Listen:
A New Spin on Autism: Answers! – From Then Till Now aka Understanding ASD through the Eyes of A Hypnotist who is the Brother of Senior Citizen Twins with Autism.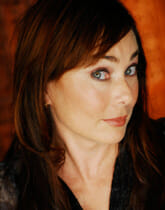 Podcast: Play in new window | Download
Jeffrey Miller is known as The Hypnotic Interventionist Serving in the area of Human Needs Psychology Hypnosis, NLP, and Strategic Interventionist. After having launched an Empowering Program "21 Days To Change…Your Mind" that helps people dealing With Low Self Esteem Jeff has taken the Program International. ALSO: He is the Founder and Leader in a Dynamic Group of Collaborative Experts, The Inter Active Media Network aka/ The I AM Network.
Yah, yah, yah, so what is he doing on an Autism Show?
That's easy, Jeff has the inside scoop.
Because Jeff is also the Proud older Brother of Identical Autistic Twin Brothers born in 1959 when Autism was hardly even a word.
For a little taste of history and a greater understanding of the then and now in order to make 'now' better LISTEN to THIS show!
In THE GREAT GUEST GIVEAWAY Jeff offers 30 Minute Discovery Sessions to anyone wanting help with focus and change.
Today's question "Does having siblings with autism create a state of neglect for the neurotypical child?"
Today's answer: "Depends on how you do it."
In Stories From The Road Lynette shares a story that addresses the question of the day and helps families know how to make sibling love into family love.