Listen:
A New Spin On Autism: Answers! – When Your Child With Autism Ages Out of The System Do You Open A Family Business?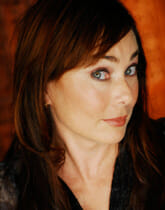 Podcast: Play in new window | Download
Thomas D'Eri is co-Founder of Rising Tide a Carwash that employs spectrum individuals. His brother is one of their star employees. Tom and his Gutsy Dad are dedicated to building an organization that shows the world how autism is a valuable diversity for business rather than a disability that requires sympathy.
Tom is an Unreasonable Fellow and that is a good thing.
Lynette and Tom dig into the subject of value and business and responsibility. They seek to understand why it is so hard to make a world of opportunity for autistic adults and share ideas on how to change that.  Running a family business is just one of those ideas. Attending Tom's workshop is another.
In THE GREAT GUEST GIVEAWAY Lynette Louise offers her skills FREE as a speaker for Autism any event in April (Autism Awareness Month) over the next two weeks.
Today's question "Is it better to create a business for your special child or have them get a job with non relatives?"
Today's answer: "Depends on what makes you both happy."
In Stories From The Road Lynette shares her foray into business and how NOT running a family business was the right choice for her special children.