Listen:
Fish Talk Radio – Fantastic opportunity for Fish Talk Radio listeners!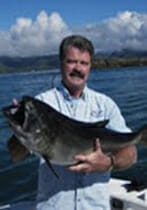 Podcast: Play in new window | Download
Lizzie Horton calls from London to recruit participants in a television show. She needs a family to spend two weeks in an exotic location and be filmed for a television show on the Discovery Channel. Listen and sign up!
Griz explains how to get into the IGA record book. Matt Heron, fly fishing guide is taking John Fly fishing on the Truckee River in North Tahoe.