Listen:
Middle Age Can Be Your Best Age – Are You Ready to Recapture Romance? How About Twins?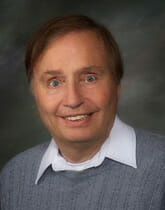 Podcast: Play in new window | Download
Divorced or widowed and searching for new romance? Married for years but your marriage lacks sexual intimacy? Clinical sexologist and author
Dr. Claudia Six
is here to help with both challenges. For midlife dating, learn how to identify in advance  characteristics of the guy or gal you're looking for. Discover red flags to avoid and tough issues you should bring up early on in any dating relationship. For those in established but low-sex marriages, learn why performance in bed may reflect confidence in other aspects of living. Discover 3 simple steps to a more rewarding sex life, at middle age or at any age. At middle age, think you're too busy to try anything new? How about having a baby? Author and Psychologist
Dr. Frieda Birnbaum
 describes the birth of her twin boys at age 60. You'll be inspired by how she and her husband have adapted to raising young boys at an age when most couples have grandchildren.