Listen:
A New Spin on Autism: Answers! -When 'Make A Wish' Meets Autism You Can Expect Great Things!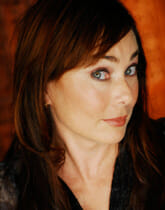 Podcast: Play in new window | Download
Today's guest is rightly referred to as 'Wish Man'. Frank Shankwitz shares the back story on the events that led to him founding The Make A Wish Foundation.
He was awarded an honorary Doctor of public services from Ohio State University in 2015 because his life exemplifies the term 'being of service."
Lynette was once a wished for Make A Wish gift and the story of that child's desires and blessings is weaved into this most amazing episode with Frank and Lynette bringing all challenged children under the same umbrella of love and giving. For the most part Lynette sits back and listens as Frank tells the story of his challenged childhood and the gratitude he was taught to embrace.
As an adult Frank enlisted in the U.S. Air Force, received an Honorable Discharge in 1965, worked for Motorola, Inc. and then joined the Arizona Department of Public Safety, as a Highway Patrol officer. Frank's interest in working with children began then as a coach for the Special Olympics program. Eventually Frank met Chris a 7-year old boy with leukemia.
Chris, who had a wish, inspired Frank and Frank, the Wish Man. has inspired and improved the quality of life for millions.
And now that he is no longer involved with Make A Wish Frank is creating something very special, something that will touch the many populations in need, autism inculded.
This is a not to be missed episode.
THE GREAT GUEST GIVEAWAY guest is Lynette: A FREE very special, comic book style story of human value, also inspired by a child, who had a wish.
Today's question "Can one person change the world?"
Today's answer: "YES!"
In Stories From The Road Lynette shares the backstory of how her wish child became her inspiration.