Listen:
Architect of Change – How to Network – Even If You're an Introvert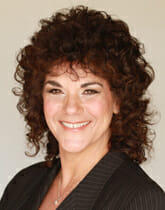 Podcast: Play in new window | Download
Motivational quote of the day is by, ~ MiSha.at
"Networking is not collecting contacts!  Networking is about planting relations."
Networking – as soon as you hear that word, do you go into a cold sweat?  Do you start to think of excuses as to why you just can't attend the next event?  After all, there are so many people after the same thing, to get more business.  Right?  So what chance do you have of gaining the attention of the participant's if you are the most interesting or fascinating person in the room?  Worst of all, what if you are introverted by nature, are you a lost cause?
Would you like to learn how to, network as if you were the only person in the room?  Would you like to know some trade secrets as to how to accomplish networking with confidence, poise and tremendous results?  Well if you answered yes to either question, you are in store for a real treat.
Today your host, Connie Whitman, speaks with Carrie Greene.  Carrie is a speaker, coach and author of two books:
1. Because You're Worth It: How to Make More Money By Charging More Money
2. Chaos To Cash: An Entrepreneur's Guide To Eliminating Chaos, Overwhelm & Procrastination So You Can Create Ultimate Profit!
She works with entrepreneurs on marketing, sales and creating a business they want instead of the one everyone tells them to have. Get ready to unlock some secrets and define your networking strategy so you become the networking king or queen at your company!