Listen:
Middle Age Can Be Your Best Age – Coping With Stubborn Elderly Parents–On Vacation and Throughout the Year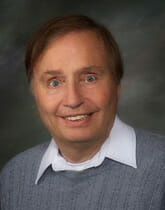 Podcast: Play in new window | Download
How much time and attention do you owe to intransigent, sometimes toxic, elderly parents? Of course you still love them and want to share quality time over holidays and on vacation, but inflexible, demanding octogenarians can ruin time off for the whole family! Eldercare advocate Carol-Ann Hamilton highlights coping methods for un-cope-able parents, both on vacation and all year long. Learn how to prevent relatives from taking advantage when you open your home to them, how to get out of long-standing family 'traditions' that no longer make sense and how to carve out "ME TIME" for you, your spouse and the kids during inter-generational vacations. For adult children of dependent parents, discover the 5 most-dangerous traps to avoid plus 13 tips to help you survive the grueling eldercare marathon. Planning a family reunion over Labor Day, early this fall or during Thanksgiving or Christmas holidays? "Don't try to do it all yourself!" warns veteran successful event planner Lynn Fuhler. Tune in for 9 essential steps to ensure your next big family gathering is an unqualified success with fun had by all.
Host: Roy Richards