Listen:
Rock Splitting Politics – President Trump Goes to the United Nations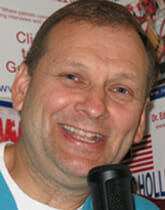 Podcast: Play in new window | Download
Last week the voice of President Obama rattled the room inside the Untied Nations building as he did not practice gentle persuasion but articulated truth to the evil characters in this world.  We have clips of President Trump's speech on this week's show along with Doc Holliday's insightful comments.  And how about the race for the U.S. Senate seat in Alabama?  If you are in Alabama you get to decide if the friend of Rock Splitting Politics, Judge Roy Moore, will get to go to Washington, D.C. and help drain the swamp—-get out and vote Alabamians on Tuesday, September 26!  And don't forget that we have the second half of Doc Holliday's in depth interview with Josh Bernstein about the DACA kids on this week's show also!  Great show, important week, time to click on now!