Listen:
Enlightenment of Change – Mute But Now I Speak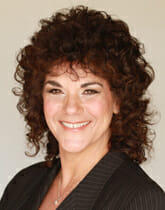 Podcast: Play in new window | Download
Connie's motivational quote for today is by ~ Jeanne McElvaney
"You can recognize survivors of abuse by their courage. When silence is so very inviting, they step forward and share their truth so others know they aren't alone."
This powerful quote has a key word that we are going to focus on today and that is courage.
There are many forms of abuse. Verbal abuse, physical abuse, psychological abuse and the list goes on. Most of can only shudder as we watch the 6'oclock news and hear about a child that was abused in some remote part of the country. Not thinking that this abuse can happen in our own back yard. The reality is, there are many who have lived through abuse, survived it and have found the courage to speak up about it with the hope of being able to help one other abused soul.
Today your host, Connie Whitman, is honored to speak with Barbara Jean Wilson. Barbara is one of the courageous woman who has chosen to stand up and speak out by telling her story of how she survived and has chosen to thrive in her adult life.
Let me tell you a little about Barbara. She was born and raised in Flushing, New York. She relocated to Manassas, VA in 1995 to accept a Legal Secretary position with a law firm in Washington, D.C.
In 2003, Barbara enrolled at Strayer University in Manassas, and graduated with a Bachelors Degree in Business Administration in 2008.
In 2009 Barbara put her full concentration on the completion of her first book, which she began writing in 2003. Mute But Now I Speak was completed in November 2010, and was published February 15, 2011.