Listen:
Middle Age Can Be Your Best Age – Peace On Earth (Your Corner of It) one 'POP' At a Time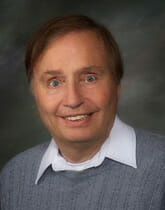 Podcast: Play in new window | Download
During the holidays and throughout the year, what if you could overcome stress and worry by remaining focused at all times on the present moment? Esteemed coach and humanist Roland Griffith promotes benefits of seeking one little "Piece of Peace" (POP) at a time. Tune in to uncover his systematic approach to silencing that destructive little voice inside that so often leads to depression, stress and moodiness. Break free of old habits, accelerate healing and make room for hope and joy. Best of all, Roland's powerful approach is simple to initiate and can reverse negative thought patterns that may have plagued you for years. The holidays represent an ideal season for counting our blessings. Parenting coach Anne Andrew explains why a 'family gratitude habit" is a most important ingredient in helping your children grow up with unconditional love and acceptance of the inherent worth of self and others. Tune in for suggestions on how to promote an attitude of gratitude in your family.
Host: Roy Richards