Listen:
Enlightenment of Change – How to Be Financially Ready for Retirement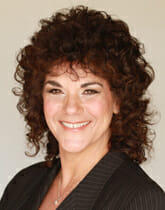 Podcast: Play in new window | Download
Connie's motivational quote for today is by ~ Ann Landers
"Nobody gets to live life backwards. Look ahead, that is where your future lies"
Ah…Retirement…Sounds like a great time of our life – kind of an endless vacation…right? We wait for the day we don't have to sit in rush hour traffic, deal with a boss that is less than desirable, and are able to play golf, sit on a beach, or travel.
But getting there takes some doing! Are you prepared to enter retirement and live the same lifestyle as you do now or the lifestyle you are dreaming about? That's a big question to ask ourselves! If we do not prepare we may not be able to retire at all. Or retire with being able to have fun, relax and enjoy! Don't stress!
We have an expert today who is going to demystify retirement, share some tips and explain how to avoid pitfalls to allow for better preparation.
Today your host, Connie Whitman, speaks with Rodger Friedman. Rodger is a Chartered Retirement Planning Counselor, author, speaker and wealth manager with over 3 decades of experience helping people craft retirement income strategies. He is here to help us address some of the biggest obstacles when building wealth for retirement.
Rodger is the author of two books: Forging Bonds of Steel: How to Build a Successful and Lasting Relationship with your Financial Advisor; and Fire Your Retirement Planner: You!"  Are you ready to learn how to retire in style?
Website:  www.RodgeronRetirement.com