Listen:
Enlightenment of Change – Swimming with Elephants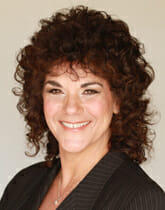 Podcast: Play in new window | Download
Connie's motivational quote for today is by ~ Bishop T.D. Jakes
"If you can't figure out your purpose, figure out your passion. For your passion will lead you right into your purpose."
Do you all remember the book and movie Eat, Pray, Love and how the character, Liz Gilbert (played by Julia Roberts), went on a journey to Italy, India, and Indonesia, to find her life's purpose and perhaps simply to find herself? How many of us have that feeling that we are meant to live a better, happier, more fulfilling life? How many of us may not have a clue as to how to find that life changing purpose?
Today you host, Connie Whitman, speaks with Sarah Bamford Seidelmann.  Sarah shares her journey and search for her life's purpose. Her book Swimming with Elephants is a humorous account about her travels, what she learned about herself and how she ultimately changed her entire life.
Sarah was a fourth-generation physician living a nature-starved, hectic lifestyle until a walrus entered her life and changed everything. She is a shamanic healer and has trained Michael Harner's Foundation for Shamanic Studies and is a Master Coach trained at the Martha Beck Institute, and is author of Swimming with Elephants.
Sarah deeply enjoys shenanagins and has led sold-out retreats combining surfing and shamanism in Hawaii, and a sacred pachydermal pilgrimage to Thailand.
She loves to help others find their own "feel good" so they can live courageously and enthusiastically.
website:  www.followyourfeelgood.com