Listen:
Middle Age Can Be Your Best Age – Heal Your Body With Your Own Stem Cells and Combat Age Discrimination!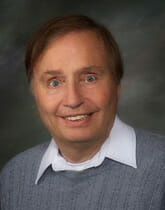 Podcast: Play in new window | Download
Dissatisfied with conventional treatment options for a chronic disease or debilitating injury? Renowned natural healer 

Joseph Christiano ND

 introduces adult stem cell therapy and activation,a natural, non-invasive alternative to treat diabetes, kidney failure, heart attacks, MS, Parkinson's disease, arthritis, chronic injury and a host of other neurological and degenerative conditions. Tune in to learn how modern stem cell therapy works by low-risk harvesting of adult stem cells from one part of your own body for healing infusion or injections elsewhere. Discover stem-cell activation methods that can heal and regenerate damaged organs, tissues, blood, nerves, joints, bones and muscles without need for powerful prescription drugs or surgery. Uncover the changes in attitude, diet and nutrition you will need to sustain health and vitality as you progress through middle age. Hundreds of thousands of talented, middle-aged professionals have been ousted from the workplace because of age. Career coach Diane Huth shares invaluable insights on challenging age discrimination in the work place. Learn how by first define, then brand yourself for a position ideal for your present chronological age, qualifications and aspirations.