Listen:
Middle Age Can Be Your Best Age – Life's Second Half–Your Time for Greatness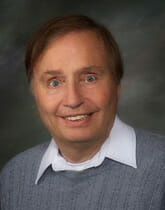 Podcast: Play in new window | Download
Firmly established in middle age, do you dread or look forward to the years ahead? Award-winning author and speaker

Barb Warner

 inspires us to view the future with wonder and excitement. Self-imposed limitations should in no way lessen your potential for an awesome second half. Prior life experiences, both up and down, demonstrate the strength you possess to prosper going forward.
Uncover ten important steps you can take to remain responsibly in control up to and throughout your golden retirement years. Would you like to lose weight this spring while feasting on mouth-watering pizza, rich chocolate or whatever you so-desire? "No-Diet Weight Loss Coach" 

Sora Vernikoff

demonstrates how to eat what you want, stop when you want and still lose weight and keep it off! Learn how to stop obsessing about dieting and take full control of your relationship with food.
Find more information about about making Middle Age Your Best Age
right here
.