Listen:
Web Design – An Essential Tool for Business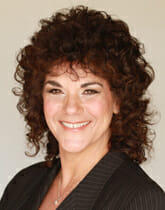 Podcast: Play in new window | Download
Connie's motivational quote today is by ― Deep Immersion
"Let us take you into a deeper experience, make a moment a lasting conveyable memory. Let us help build your tribe." 
Competition keeps us sharp and on point. Technology and social media have presented us with a plethora of new options, not only for people to find us, but to learn about us.
By the same token, we can find them too.
When we seek a particular type of person as a customer or a client we are engaging them to be a part of our "tribe." We are offering a glimpse into what makes us tick, what our mission is and how we can help by what we project through our online branding, on social, and on our web site.
So where does a business begin to find clarity as to what to put out on the web that will "build this tribe?"First step may be to find an expert who can help you navigate through this uncertain terrain.
Today your host Connie Whitman, speaks with Joe Kashurba. Joe is the President, CEO of Kashurba Web Design Group, LLC. Joe grew the freelance web design business that he started in high school into a digital agency with a virtual team and clients around the world. He went from building $300 websites to building $30,000 websites and managing 7-figure digital advertising budgets for some of the largest manufacturing and construction companies in the United States. Joe now advises and mentors other freelance web designers and digital agency owners on how to develop and scale their businesses.  Get in touch with Joe.
Website:  joekashurba.com
Email:  kashubawebdesign.com