Listen:
It's All About Respect in the Workplace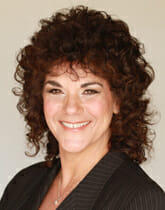 Podcast: Play in new window | Download
Connie's Motivation quote today is by – Bill Bradley
"Respect your fellow human being, treat them fairly, disagree with them honestly, enjoy their friendship, explore your thoughts about one another candidly, work together for a common goal, and help one another achieve respect."
We're faced daily with headlines or often our own encounters of disrespect in the workplace. Whether it's the attention grabbing #MeToo stories, fearful business practices, hostility, discriminatory actions, or multi-generational conflicts, just to name a few…workplace disrespect has grown to epic proportions.  These actions and behaviors impact productivity, teamwork, and overall job satisfaction. Why? And what can we do about it?
Today, your host Connie Whitman, speaks with two amazing guests to help us break down this topic and review some key steps to help us sustain respect in the workplace.  My guests today are my two business partners, Al Giobbie and Cindy Rowan, from The Roundtable Group. They are going to provide some background on this topic and share how personal and organizational character can connect to foster an environment of respect.
Cindy Rowan has served as President of her consulting and training firm, Performance Management Solutions for over 25 years. She has successfully helped a variety of organizations improve their profitability by designing and implementing leadership, management, and organizational development initiatives.
Al Giobbie has 30 years experience in the banking industry. He leads and mentors his team of managers and staff in all aspects of a banker's life:  sales and relationship building, leadership development, coaching, staff development, operations and compliance.
Website:  https://roundtablegroup4.com
Email:  [email protected]