Listen:
How To Look For Love and Live Happily Ever After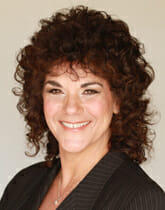 Podcast: Play in new window | Download
Connie's motivational song lyrics today is by the ― J. Geils Band
"You love her but she loves him
And he loves somebody else you just can't win
And so it goes till the day you die
This thing they call love it's gonna make you cry
I've had the blues the reds and the pinks
One thing for sure
(Love stinks)
Love stinks yeah, yeah
(Love stinks)"
Love stinks…yeah, yeah or does it?  Perhaps love stinks for you because you haven't figured out the rules of love.  What the heck am I talking about?  Today your host, Connie Whitman, speaks with Deborah Hardee.  Deborah has done a ton of research interviewing men and women to find out how to find the love of your life.  Does this sound to good to be true?  Then settle in as my guest Deborah, shares her lifelong experience and research to help you find your perfect partner to help you live happily ever after.
Deborah is a relationship coach for 14 years teaching women how to inspire men to love and treasure them.  She is the creator of the LUVops Training for women who want to attract the relationship of their dreams.  In addition, Deborah is lifelong student of meditation and spirituality and is happily married to the man of her dreams for 19 years.
Website:  https://www.luvops.com/
Email:  [email protected]
FREE GIFT:  The First 30 Seconds – 8 Critical Elements to The Irresistible Chemistry of LOVE AT FIRST SIGHT