Listen:
What's Your Why?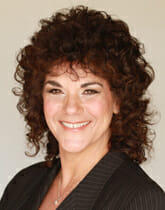 Podcast: Play in new window | Download
Connie's motivational quote today is by, ~ Zig Ziglar
"The more you complain about your problems, the more problems you will have to complain about."
Do you wake up in the morning to an over-crowded to do list?  Between running your house, vet appointments, car maintenance, family time, cooking, cleaning and oh yes! your J.O.B., life can be a challenge, to say the least.
Do you ever stop and ask yourself WHY?  Do you think about what all of this daily routine adds up too and what you are working for?
What if you found your WHY – would you change anything or perhaps everything in how you are living your life today?
Your host, Connie Whitman, speaks with Divya Parekh.  Divya is here to help us slow down, breath and discover some strategies to help us find our Why and meaning in life while being impactful every day.  Having this answer, can make your to-do list easier and more joyful to accomplish.
Divya is an in-demand motivational speaker, a leading business relationship and leadership coach, and an Amazon best selling author.   Her new best seller is called, The Entrepreneur's Garden – Nine Essential Relationships to Cultivate a Wildly Successful Business.  This book serves as the foundation for many leaders in business and other organizations.  She also has 8 international #1 best selling books.  Divya has guided many entrepreneurs, CEOs, and management personnel into realizing their goals and reaching their next level of accomplishment. She accomplishes this through her individual coaching sessions, leadership talks, and workshops.
Website:  www.DivyaParekh.com
Email Address:  [email protected]divyaparekh.com