Listen:
Infinite Possibilities to Change the World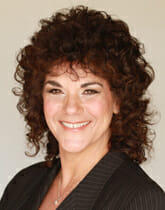 Podcast: Play in new window | Download
Connie's motivational quote today is by ~ Steve Jobs
"The people who are crazy enough to think they can change the world are the ones who do."
Are you one of the crazy people who dare to change the world?  Do you feel powerful or powerless?  Maybe at times you feel both!!
Sometimes it's hard to be the voice of what could be.  But for one second think of what our world could look like if we had the power to change it.  Would you become part of the change?
Today, your host Connie Whitman, speaks with Katherine Jegede and they are going to discuss her book called Infinite Possibilities:  How To Use the Ideas of Neville Goddard to Create the Life You Want.
Kate says, her book gives the reader the ability to make life exactly what they want it to be by revealing the substance and purpose of life and allow us to be able to eliminate the delusions that keep us powerless.
Kate is a British television presenter and author with a background in science. She was first introduced to metaphysics as a teenager by her mother, a former yoga teacher and education specialist. She developed a penetrating and enduring fondness for the self-empowering teachings of Neville Goddard. After postgraduate research at Oxford, Kate moved to Switzerland to work at the World Health Organization, where she developed educational resources for rural communities in Sub-Saharan Africa.
In addition to her academic science career, Kate has worked with the BBC Science Unit and BBC Radio Oxford, and she served as news editor of the international journal Africa Health, for whom she assisted in the establishment of a learning resources and study center at one of Nigeria's forefront teaching hospitals. She has been published in the internationally acclaimed science journal Nature. Kate has also presented two science series aimed at young adults for Channel 4 in the UK, earning a BAFTA nomination.
Facebook:  https://www.facebook.com/kate.jegede.7