Listen:
Exotic World Travel at Middle Age–It Can Be Cheaper Than Staying Home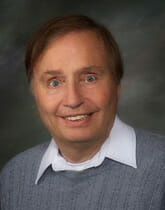 Podcast: Play in new window | Download
Hoards of young adults take a "gap year" off following graduation to travel on the cheap around the world but how about a 62-year-old widower? When his wife passed after 40 years of marriage, guest

Chris Herrmann

 took off on an amazing full-year backpacking journey around the world–no definite plans, no goals, no deadlines. Over one year, Chris visited 23 different countries and slept in 123 different locations.Tune in to explore why you may want to follow in his footsteps, alone or as a couple–if not for a full year for a lesser travel interval of your own choosing. Uncover why it can be cheaper to travel internationally than to stay at home, how to ensure that your exotic travel is as safe as possible and how living one-day-at-a-time can help you sharpen focus on the rest of your life. Host

Roy Richards

 describes why small steps, not dramatic leaps, may create the best path to the life of your dreams.