Listen:
Habits for Success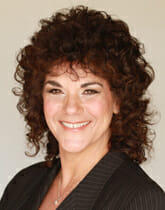 Podcast: Play in new window | Download
Connie's motivational quote today is by ― Joy J. Golliver
"The meaning of life is to find your gift, the purpose of life is to give it away," 
What is your life purpose that will fill you with joy and happiness?  If you have no idea, you are not alone.  So how do we go about finding our purpose, our joy, and our path?  I think the more important question is do we find it or does it find us?
Inc. Magazine published an article a few years back (by Shelly Prevost):   5 Reasons Why Most People Never Discover Their Purpose.
Here are the five reasons:
You live from the outside in, not the inside out.
You look for a career before you listen for a calling.
You hate silence.
You don't like the dark side of yourself (called the shadow by Carl Jung).
You devalue the unconscious mind (emotions, intuition, sensitivity)
During the next half hour your host, Connie Whitman, speaks with G. Brian Benson and they are going to break this topic down.  Brian will share his story and experience to finding his purpose.  They are going to discuss his new book "Habits for Success – Inspired Ideas to Help You Soar," which is an Amazon #1 Best-Seller.
Some other fun facts about Brian:  he is an award-winning and #1 best-selling self-improvement and children's book author, actor, filmmaker, coach and TEDx speaker. As a 4x Ironman triathlete and cross-country bicyclist, Brian knows the value of hard work and never giving up on his dreams, a message he shares with audiences through each of his creative expressions.
Website:  www.gbrianbenson.com
Book Link:  www.habitsforsuccessbook.com
Email Address:  habitsforsuccessbook@gmail.com