Listen:
Meditate With Chocolate to Reduce Stress and Anxiety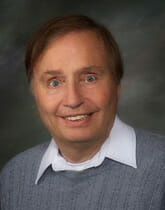 Podcast: Play in new window | Download
Perhaps you are aware of the stress-reducing benefit of living fully in the present moment but you struggle with the recommended solution, mindfulness meditation. Author and meditation expert 

Diane Gehart, PhD

 presents her revolutionary plan of adding chocolate to your meditation ritual. Tune in to discover how meditating with chocolate can help lure us away from unhelpful thoughts and habits. Explore five popular myths that lead folks to search for happiness in all the wrong places and how to avoid or survive from common pitfalls to joy. Learn the difference between ordinary and extraordinary happiness and learn why extraordinary happiness is a life skill, an inside job. Receive simple instruction on how to initiate your very own "chocolate meditation for beginners." Host Roy Richards reviews six critical mistakes common to experienced, middle-aged job seekers and how in your next search you can avoid them.