Listen:
The Secrets Underneath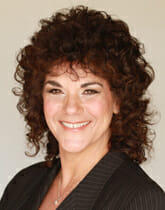 Podcast: Play in new window | Download
Connie's motivational quote today is from, ~ Hermann Hesse, "I have always believed, and I still believe, that whatever good or bad fortune may come our way we can always give it meaning and transform it into something of value."
You have heard the saying, "Bad things happen to good people." Have you faced some form of a hardship or betrayal during your life?
I'll bet everyone tuning in today is thinking of multiple life events of bad things happening in your life and perhaps unsure why they had to happen. Look around at all the anger and hardship we are facing in our world today. Why does it have to be this way?
Today your host, Connie Whitman, speaks with Barbara Mulvey Little are going to discuss this very topic. They are going to discuss her new book, The Secrets Underneath.
It's a great book about healing, about relationships, and about life. A must read for all of you!! Barbara is a communications professional with three decades of experience in writing, editing, media, public relations, marketing, corporate training, community education (in domestic violence), event planning, and fundraising. Barbara says, "It's taken a lifetime of trial and error to learn the most important things I know about being human and to find joy in that."