Listen:
4 Cornerstones of Building Meaningful and EFFECTIVE Relationships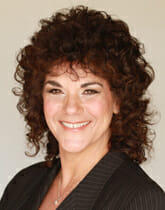 Podcast: Play in new window | Download
Connie
's Motivational Quote today is by ~ Dr. Ivan Misner
"Networking is more about 'farming' than 'hunting.'  It's about cultivating relationships"
Does your business or your business goals depend on you getting out there and Networking effectively?  Ok, so how many of you just groaned hearing the word, "networking?"  Why do we hate walking into a huge room, scouring the faces at the event, searching in hope that we know at least one person.  Breath!!!
Why does the word "networking" make us sweat?  It shouldn't, and if it does, I guarantee you are not doing it correctly.
Are you interested in learning more about effective networking skills that create connections for a lifetime?  Are you in?
Today your host,
Connie
Whitman
, speaks with Casey DeStefano.  Casey is a former Television Producer/Director now turned Performance Coach, Keynote Speaker, and Founder of VenerationMe, a company that helps women succeed with one-on-one coaching, workshops and training.
Casey is passionate about investing in women's economic empowerment knowing it sets a direct path towards gender equality.
Because of her passion for community outreach and love of film, she has formed a video initiative to create compelling marketing films for local nonprofits to help them draw in more sponsors, donors, employees, and volunteers to take action.